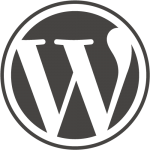 So, I'm going to be starting a new blog series entitled "My WordPress Friends". This isn't going to be anything super complicated or special really, just a series highlighting friends that I've made in the WordPress community since I've gotten involved.
Like any community (not WP specifically), there is drama and while that's not going to change, I would like to talk about the good things and people in our (WP) community. I will be posting each Tuesday on a specific person in the WordPress community that I call a friend with information about them and the cool things they do.
Look for a post this Tuesday (Nov. 11th) and each following Tuesday, until I run out of "friends". Note – the order in which I post will be completely random so don't get your feelings hurt, people!